A dazzling, confident smile can enhance the way an individual looks and feels. By blending restorative and cosmetic dental treatments, a smile makeover can heal and rejuvenate the whole mouth to construct the individuals's most attractive smile. Our dentists will personalize a smile makeover treatment plan that can repair cracks or chips, straighten up the teeth, adjust the gums, and make the teeth more durable and healthy. Based on the individual's unique goals and needs, a smile makeover at DentalWorks - Oregon in Oregon, OH by our dentists could involve professional teeth whitening, dental implants, porcelain veneers, tooth-colored fillings, bonding, contouring, orthodontics, laser gum shaping, and other services.
What to Expect with Smile Makeover
A smile makeover starts off with a consultation with our dentists at DentalWorks - Oregon to talk about what concerns the person has regarding their existing smile and the person's smile makeover goals. After assessing the condition of the person's gums and teeth, our dentists will work with the person to create their individual smile makeover treatment outline. Once the outline is finalized, our dentists will help the person arrange their appointment or appointments for their cosmetic and restorative dental procedures.
Smile Makeover Treatment Aftercare
Once the person's smile makeover is done, patients should talk to our dentists about creating a good home oral care regimen to keep the health and appearance of their smile makeover. With proper care including regular appointments for oral exams and cleanings at DentalWorks - Oregon with our dentists, a smile makeover can have long-term outcomes. Depending on the procedures done during the smile makeover, our dentists may recommend specific dental care products or more frequent oral exams and cleanings at DentalWorks - Oregon.
Smile Makeover More Information
Smile Makeover Insurance Coverage
Smile makeovers usually involve cosmetic procedures that are not covered by dental insurance, although particular restorative services may be covered, so the staff at DentalWorks - Oregon will confirm the person's coverage and benefits to come up with the patient's personal cost. To help every one of our patients afford their most beautiful smile, our dentists at DentalWorks - Oregon accepts several payment options and DentalWorks - Oregon in Oregon, OH take financing, which can be gone over during the Individual's smile makeover consultation.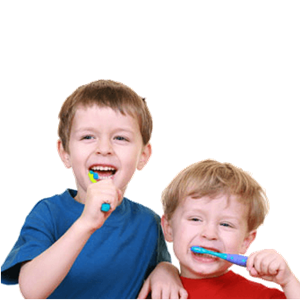 A dazzling smile can boost your overall appearance and poise while helping you to create a wonderful first impression. A smile makeover can work on multiple cosmetic troubles while restoring better health and function to your mouth. Ask our dentists at DentalWorks - Oregon in Oregon, OH about creating your custom smile makeover treatment and uncovering your greatest smile.
Related Procedures
Related Posts