What Are Dental Implants?
Replacing badly compromised teeth is essential to the total wellness and appearance of the smile. To City, ST people efficiently contend with extracted or lost teeth, Dr. Dentist Two is very happy to provide realistic dental implants to achieve tooth replacement. A dental implant comprises a metal post that functions as a substitute tooth root. A specially crafted crown, bridge, or denture takes the place of the visible portion of the lost tooth or a few teeth. When you have missing teeth or need a tooth removal, come in for a visit at DentalWorks - Hyperlingo and find out about your dental implant possibilities.
Benefits of Dental Implants
Dental implants are typically preferred for the dramatic range of wellness perks they offer. As tooth restorations, oral implants:
Seem like real teeth in function and visual appeal
Incorporate with the jaw to help preserve jawbone health and structure
Can increase your confidence while having conversations and any time you smile
Make way for the adaptation of a healthy diet
Produce better chewing strength and lifespan of replacement teeth
Function as a long-lasting alternative
Do not rely on adjacent teeth to remain in position
Are You a Candidate? for Dental Implants
Implant-supported restorations are offered to replace any number of damaged teeth, ranging from a single tooth to multiple teeth. You could be considered a good candidate for oral implants if you suffer from tooth loss, need removals, or are having problems with your present replacement. To serve their purpose, implants call for proper jawbone mass, healthy gums, and a good oral environment, and some patients might need prior care before they qualify as proper candidates. Implant-supported restorations might not be right for you when you are pregnant, a tobacco user, or have specific health disorders. At your session, can help you find out if dental implants are right for you.
Dental Implants What Is the Treatment Process?
The treatment for oral implants comprises the careful positioning of the screw and the attachment of a lifelike dental restoration (such as full-arch pieces,, or). As soon as your mouth is ready for treatment, it will be desensitized with oral anesthesia. Sedation services might additionally be used to you feel more comfortable during your operation. The metal screw will be surgically placed within the jaw at the correct location and given a period of time to merge with the bone through a process referred to as osseointegration. As soon as the treatment area has totally recoveredgenerally several months later, will place a unique implant denture, crown, or full-arch piece and check the alignment of your biting surfaces.
Recovery Following Implant Placement
Patients who receive this procedure may have some inflammation, discoloration, and pain near the affected region. Physician-provided or drugstore pain meds and ice packs could help calm any post-operation aches or pains. When the titanium post has combined with the bone tissue and the personal piece is set, it's essential to keep up with a good dental hygiene schedule with exceptional brushing and flossing practices. When individuals visit DentalWorks - Hyperlingo for their regular dental cleanings, we will use special dental instruments to disinfect their implants and assess the function of their restorations.
Insurance Coverage for Implants
A portion of your dental implant procedure or piece could be covered by insurance, based on your coverage. Someone on our financial team will call your provider and help maximize your coverage prior to estimating any outstanding costs. At DentalWorks - Hyperlingo, we strive to help you acquire the best possible services for your teeth and take a range of easy payment options, including medical financing programs.
FAQ About Dental Implants
#1: What are dental implants?
Dental implants are designed to replace missing teeth. Made of titanium, they are the longest-lasting tooth replacement solution available.
#2: How are dental implants placed?
Dental implants are composed of small titanium posts that replace the roots of missing teeth. The posts are inserted into the jawbone where they fuse with the bone for several months before being permanently crowned.
#3: How many teeth can be replaced with dental implants?
Dental implants can replace a single tooth, multiple teeth, or a full arch.
#4: Who is a good candidate for dental implants?
Patients who are missing a single tooth, multiple teeth, or all of their teeth are candidates for dental implants.
#5: Are dental implants removable like dentures?
Dental implants are permanently fused into the jawbone and can not be removed like dentures.
#6: How long do dental implants last?
When properly maintained with daily brushing and flossing as well as regular dental check-ups, it is possible for dental implants to last a lifetime.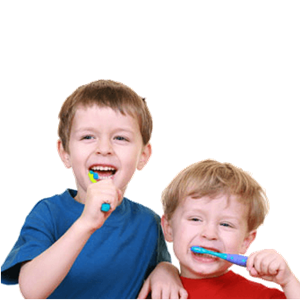 Lifelike Results for Your Smile
With the developments in modern dental services, there are a range of approaches to treat missing teeth with the realistic look and capabilities of fixed implants. is proud to give implant restorative alternatives as long-lasting tooth replacements to City, ST men and women. To find out about your opportunities for restoring badly damaged or lost teeth, arrange your visit to DentalWorks - Hyperlingo.
Related Procedures
Related Posts