Men and women of older age may loose teeth due to decay, bacteria, or periodontal disease, but customized dentures can return the smile to a normal appearance. False teeth by way of dentures can be customized for the full mouth, or just half of the mouth, called partial dentures. This dental restoration treatment, regardless if the dentures are partial or full allow adults to regain a normal look and function of the teeth. Teeth restoration with dentures allow patients to speak, drink, and eat properly. Unlike permanent dentures that are anchored into the jawbone, these dentures can be fitted for the for the upper arch or lower arch, and can be taken out at any time. Our dentists at DentalWorks - Oregon in Oregon, OH use qualified dental laboratories to manufacturer all of our tailored dentures, using the best materials so they feel and appear beautiful.
What to Expect with Dentures
A denture procedure begins with our team of dental professionals at DentalWorks - Oregon getting the patient's teeth to be ready, which usually does include X-rays, an exam and cleaning, and any dental work, such as fillings. As soon as the mouth is prepared, imaging X-rays and professional impressions will be created and taken to our laboratory so that the customized dentures can be manufactured. As the permanent dentures are being created, our dentists will offer the patient interim dentures to wear. When the new dentures have been created our dentists will place them and secure them for a long lasting fit.
Dentures Treatment Aftercare
Professionally customized dentures require at-home care instructions so they remain in healthy condition. Our team of dental assistants at DentalWorks - Oregon will give these instructions when the patient receives their dentures. If maintained, removable dentures can hold up for a very long time. Our dentists recommend that patients get ongoing examinations to verify that the fit and wear and tear of the dentures are acceptable.
Dentures More Information
Dentures Insurance Coverage
Usually, dental insurance takes care of a portion of the cost for dentures. The exact coverage depends on the patient's dental policy, but our office staff at DentalWorks - Oregon will contact the patient's provider to understand their out-of-pocket fees. Patients are welcome to contact DentalWorks - Oregon in Oregon, OH to ask about our financing in case insurance cannot be used towards dentures.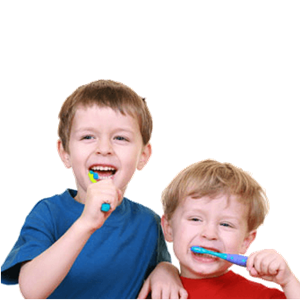 Dentures Customized Confidence
If you are experiencing problems eating and speaking thanks to extracted teeth, partial or full personalized dentures by DentalWorks - Oregon in Oregon, OH can rebuild the function and appearance of your mouth. Dentures are individually crafted with the color, materials, shapes, and sizes to best match your natural teeth and face to provide your perfect fit and a lovely, natural-looking smile. Schedule a consultation with our dentists at DentalWorks - Oregon to ask about the advantages of customized dentures.
Related Procedures
Related Posts