Some men and women did not have the need or weren't able to wear braces during adolescence, but they now experience some spacing or crowding problematic areas that keep them from attaining a straight, pretty smile. Clear teeth orthodontic aligner trays are uniquely designed covers for the teeth made from invisible acrylic, and sometimes plastic material that effectively repositions teeth into alignment. Using stages of aligners over a number of months, clear teeth aligners effectively straighten moderately crowded teeth and spacing irregularities for straighter, healthier teeth. Invisible aligner trays are typically preferred by adults over traditional visible straightening methods since they are unnoticeable and can be set aside for brushing, flossing, and eating. Our dentists at DentalWorks - Oregon in Oregon, OH explain teeth straightening recommendations, including clear teeth aligners during regular cleanings.
What to Expect with Clear Teeth Aligners
Each phase of clear aligners are tailored depending on the individual's existing teeth structure. Each tray of aligners are manufactured based on impressions, X-rays, and images. The patient will take home 3 - 4 sets of aligning trays at their appointment and our dentists will verify that the initial set fits as they should so that any tweaks can be made. Our clients generally wear their aligners as many hours in a day as possible. The alignment trays should be temporarily set aside for brushing, eating, and drinking colored liquids. When one tray has been worn for a specific period of time, the next phase of trays will replace the current set during a brief appointment at DentalWorks - Oregon.
Clear Teeth Aligners Treatment Aftercare
The treatment timeframe that an individual has to wear each group of aligners will be different based on the unique needs of each person. The progression of trays needed is usually discussed by our dentists at the consultation. the aligners will be worn as often as possible until the teeth are repositioned accordingly. Progression checks at DentalWorks - Oregon will be given at each appointment so that the repositioning can be assessed. Our dentists will reassure patients so they have a full understanding of the ongoing progress. After the teeth are straight, a fixed retainer will be set on the teeth for long-lasting results.
Clear Teeth Aligners More Information
Clear Teeth Aligners Insurance Coverage
According to the details of the patient's dental insurance, a certain percentage of the treatment may be accounted for. Our billing managers at DentalWorks - Oregon will communicate with the patient's provider to understand their benefits and provide a realistic cost of the patient's expected fees. Those who do not have insurance coverage for clear aligner treatment, may evaluate DentalWorks - Oregon's in-house payment programs.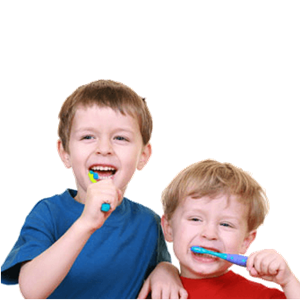 Clear Teeth Aligners Straighten Up Fast
Men and women in the Oregon, OH area who wish to have orthodontic work may consider clear teeth aligners at DentalWorks - Oregon. Tailored for individuals with overlapping teeth and spacing problems, teeth aligner trays from DentalWorks - Oregon can progressively reposition these irregularities. Moreover, patients don't have to concern themselves with the hassle and appearance of traditional orthodontics. Consult with our dentists and get your options for gorgeous, straight teeth.
Related Procedures
Related Posts